MT900E SERIES
Articulated Tractors
MT900E SERIES
Articulated Tractors
Highlights
16.8L, 12 cylinder AGCO POWER™ engine - power through with big implements in tough terrain.
Greater torque rise over a wider range of RPM's for unmatched towing ability and maximum productivity
Higher sustained torque curve that operates at lower RPMs to save on fuel and extend engine life
The CAT® 16-speed Powershift transmission keeps you moving with 8 gears in the working range and a transport speed of up to 24.9 MPH
Up to 321 liters per minute hydraulic flow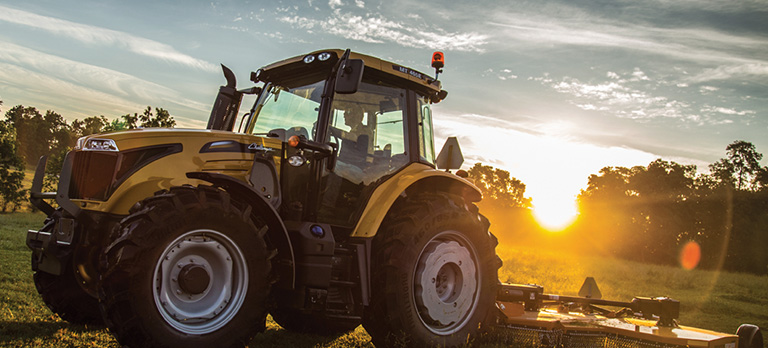 Overview
Able and Agile, With Plenty of Muscle
In site preparation and land-leveling, the goal is to move dirt as quickly as possible. For the lowest cost. The MT900E Series Special Application Tractors combine productivity and efficiency to do just that.
The combination of power, speed and agility means you can quickly and efficiently move dirt from Point A to Point B with one machine, one operator and up to two towed scrapers. You get an unexpected alternative that provides superior performance and productivity, while saving you time and money.
And that's the perfect combination you always want.
| | | |
| --- | --- | --- |
| Model | Engine | Engine hp (kW) |
| MT955E | AGCO Power™ 16.8L | 500 (365) |
| MT965E | AGCO Power™ 16.8L | 550 (402) |
| MT975E | AGCO Power™ 16.8L | 600 (440) |