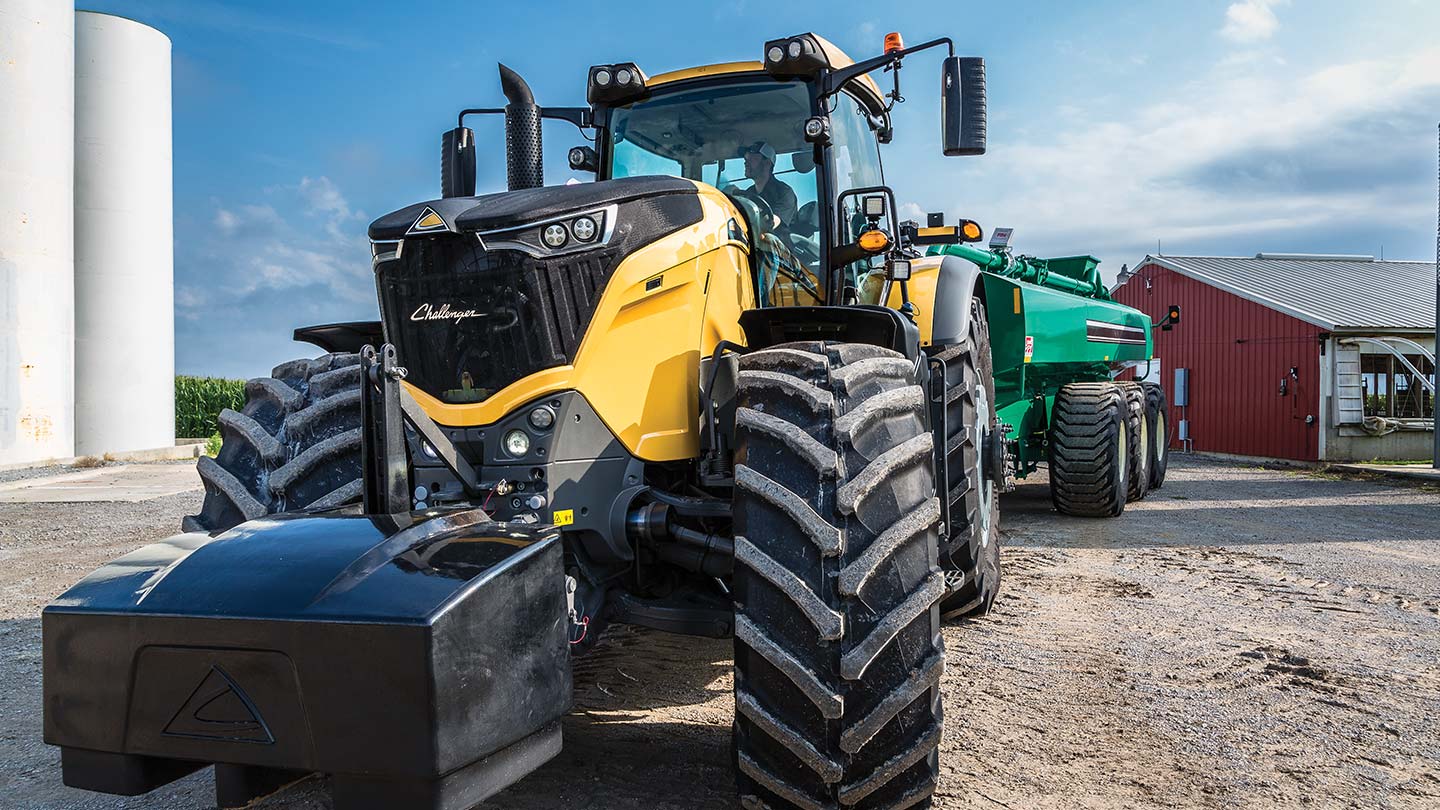 Highlights
The 1000 Series starts with AccuEngineering™: a foundation of intuitive, efficient design that results a more intelligent machine
The 12.4L, 6-cylinder MAN engine works together with the AccuDrive™ CVT through the Accu-VT™ powertrain for ultimate torque and exceptional power to the ground
Maneuverability and power to manage any task, from row crop planting and tillage to sprayer and wagon towing
The Challenger 10.4 touchscreen AccuTerminal™ brings your operation a new level of control, precision and productivity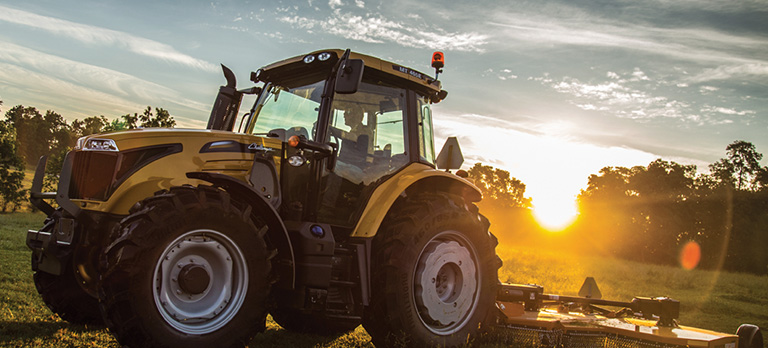 Overview
You want intelligent farming? How about one tractor that does the job of two?
The Challenger® 1000 Series runs strong during spring applications, yet is versatile enough to come through the rest of the year. These fixed-frame tractors are built to handle the work of an articulated tractor, with the power and maneuverability to handle both grueling tillage work and intricate row-crop applications.
The engine and powertrain work in sync to maximize engine power at slow speeds so you can pull the heaviest implements through the toughest conditions with maximum torque and minimum fuel usage. And you always get optimized traction and flotation along with tremendous pulling power.
| | | | | | |
| --- | --- | --- | --- | --- | --- |
| Model | Engine hp (kW) | PTO hp (kW) | Engine | Transmission | Hydraulics |
| 1038 | 396 (291) | 350 (261) | 6-cylinder, 12.4 Liter, MAN | AccuDrive CVT | Standard 58 GPM ; Optional 116 GPM Dual-Pump, Dual-Circuit |
| 1042 | 435 (320) | 386 (288) | 6-cylinder, 12.4 Liter, MAN | AccuDrive CVT | Standard 58 GPM ; Optional 116 GPM Dual-Pump, Dual-Circuit |
| 1046 | 476 (350) | 421 (314) | 6-cylinder, 12.4 Liter, MAN | AccuDrive CVT | Standard 58 GPM ; Optional 116 GPM Dual-Pump, Dual-Circuit |
| 1050 | 517 (380) | 453 (338) | 6-cylinder, 12.4 Liter, MAN | AccuDrive CVT | Standard 58 GPM ; Optional 116 GPM Dual-Pump, Dual-Circuit |