MT800E SERIES
Track Tractors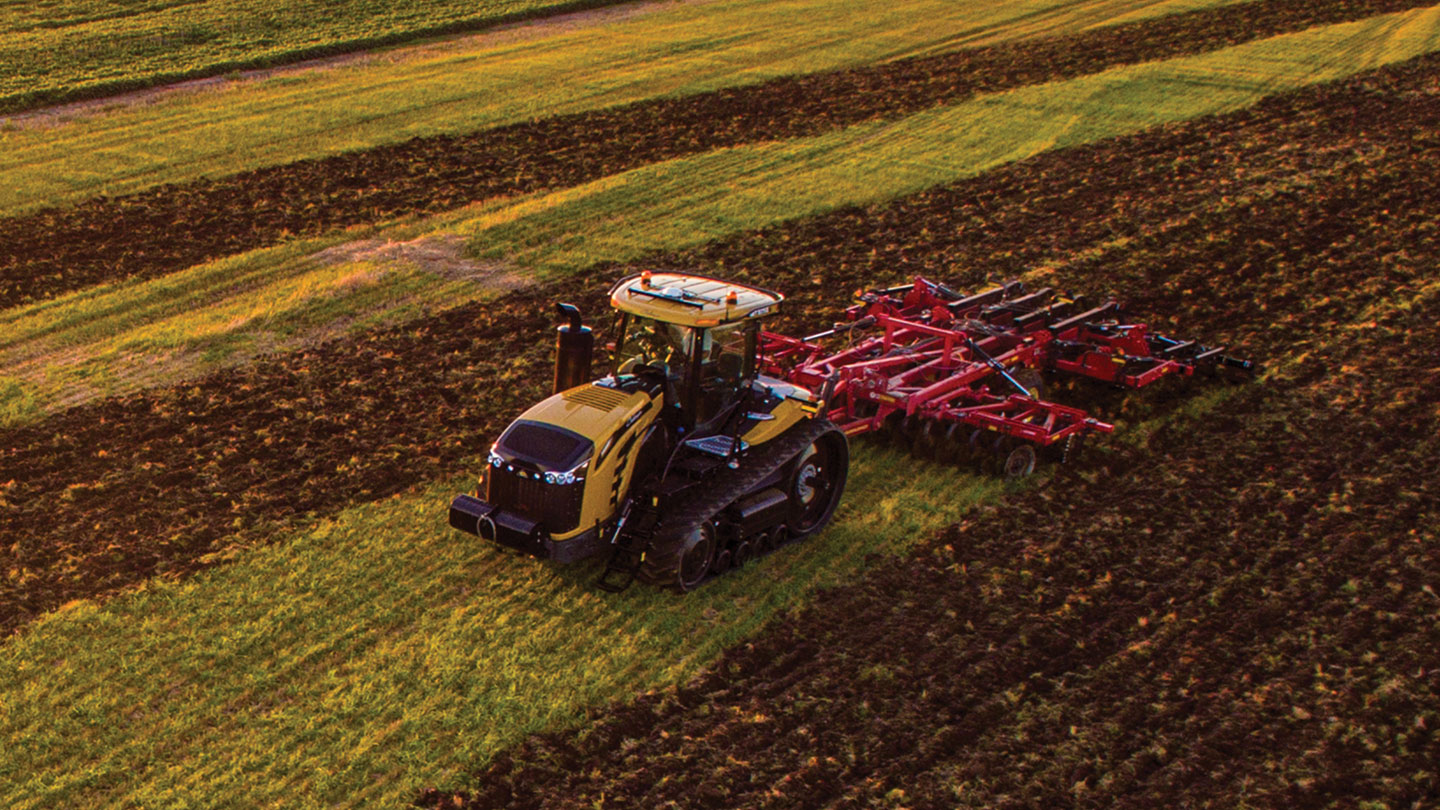 MT800E SERIES
Track Tractors
Highlights
12-cylinder AGCO POWER engine provides unmatched torque in terms of peak and rise
Reliable 16F/4R Powershift transmission has been designed specifically for MT 800E Series tractors
The hydraulic system offers one of the highest standard flow rates in the industry
Mobil-Trac™ system delivers improved yields, reduced compaction, better efficiency and increased power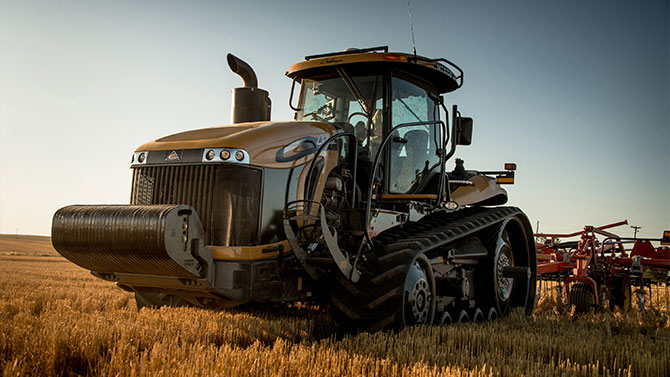 Overview
The MT800E Series features unmatched torque from our AGCO Power™ engine and the industry-leading Mobil-trac™ undercarriage system. Together, they'll put maximum power to the ground for you.
Unlike some competitors who simply retrofit their wheel tractors with tracks, we engineered these tractors from the ground up to be track machines – ballasted correctly from the start to ensure a better ride and more efficient transfer of power.
But there's much more than power at play here. Comfort becomes critical when putting in a long day in the field. The Mobil-trac system delivers the most comfortable ride in the industry with Marsh Mellow springs that compress and expand to allow the hardbar to oscillate freely. This reduction in vibration delivers a ride that's superior to competitive air-bag suspension.
| | | | |
| --- | --- | --- | --- |
| Model | Engine | Engine hp (kW) | PTO hp (kW) |
| MT845E | AGCO Power™ 16.8L | 460 (336) | 365 (272) |
| MT855E | AGCO Power™ 16.8L | 500 (365) | 400 (298) |
| MT865E | AGCO Power™ 16.8L | 550 (403) | 425 (317) |
| MT875E | AGCO Power™ 16.8L | 600 (440) | 425 (317) |